#Spotlight : The Chelsea Girls By FIONA DAVIS #TheChelseaGirls #historicalfiction #Mystery @penguinrandom @DuttonBooks @FionaJDavis
Hello Readers! I'm pleased to shine spotlight on Fiona Davis's The Chelsea Girls to celebrate its paperback release. Please check out more about this historical fiction in this post.
The Chelsea Girls by Fiona Davis
Publication Date : December 8th 2020
Publisher : Dutton / Penguin Random House
Genre : Historical Fiction / Mystery & Suspense / Literary Fiction
Synopsis

:
The bright lights of the theater district, the glamour and danger of 1950s New York, and the wild scene at the iconic Chelsea Hotel come together in a dazzling new novel about a twenty-year friendship that will irrevocably change two women's lives—from the New York Times bestselling author of The Lions of Fifth Avenue.

From the dramatic redbrick facade to the sweeping staircase dripping with art, the Chelsea Hotel has long been New York City's creative oasis for the many artists, writers, musicians, actors, filmmakers, and poets who have called it home—a scene playwright Hazel Riley and actress Maxine Mead are determined to use to their advantage. Yet they soon discover that the greatest obstacle to putting up a show on Broadway has nothing to do with their art, and everything to do with politics. A Red Scare is sweeping across America, and Senator Joseph McCarthy has started a witch hunt for communists, with those in the entertainment industry in the crosshairs. As the pressure builds to name names, it is more than Hazel and Maxine's Broadway dreams that may suffer as they grapple with the terrible consequences, but also their livelihood, their friendship, and even their freedom.

Spanning from the 1940s to the 1960s, The Chelsea Girls deftly pulls back the curtain on the desperate political pressures of McCarthyism, the complicated bonds of female friendship, and the siren call of the uninhibited Chelsea Hotel.
Praise for The Chelsea Girls:
"Davis tells a very good story and deserves all the praise she won for her other books set in famous New York landmarks… a tale that is intricate and subtle, unpredictable and exciting." —The Washington Post

"Davis, who has given juicy supporting roles to New York landmarks in The Masterpiece and The Address, uses Chelsea as a metaphor for the grandeur that was within reach but spirals into a much darker place." —Associated Press

"Another spectacular novel… Davis needs to be celebrated for this. Sure, she gets the history right and does a magnificent job of bringing the Chelsea's special magic to life. Beyond that, she is an exquisite writer, who captures the essence of people and times." —The Star-Ledger (Newark, NJ)

"The glitz and glamour of the Chelsea Hotel provides a perfect backdrop for Davis's story of friendship, ambition, and behind-the-scenes theatrical intrigue… both a sharp-eyed commentary on female friendship and a vivid glimpse into the life of a New York City icon." —Shelf Awareness (starred review)

"A fascinating and wholly immersive celebration of friendship, love, loyalty, and courage during a turbulent and often underrepresented period in American history… Richly detailed and transporting, historical fiction fans will love this one!" —Chanel Cleeton, New York Times bestselling author of When We Left Cuba
Purchase Links

:

Barnes & Noble | Books A Million | Bookshop.org | IndieBound | Powell's | Target | Hudson Booksellers | Amazon
About Author

: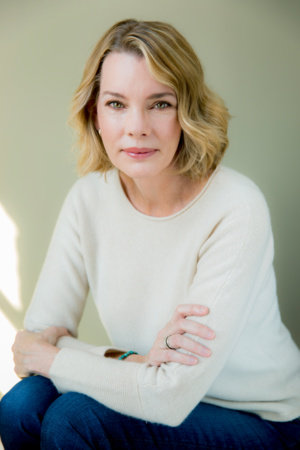 Fiona Davis is the New York Times bestselling author of five novels, including The Dollhouse, The Address, and The Lions of Fifth Avenue. She lives in New York City and is a graduate of the College of William & Mary in Virginia and the Columbia Journalism School.
Website | Facebook | Twitter | Instagram
---
I hope you enjoyed reading this post. Let me know in comments what do you think about this book, if you have read any other books by the same author or are you going to add this to TBR.
Happy Reading!
If you enjoy my posts and blog, please consider supporting me.
---
Sign up to receive emails whenever I publish new post –
---